If your doctor suggests a vitamin D assessment would be best for you, then a blood test will be performed at the end of winter/beginning of spring, when levels are at their lowest.
What are Adequate Vitamin D Levels?
When testing for vitamin D, adequate levels of vitamin D are considered to be >50nmol/L.2
Vitamin D deficiency can be determined using the 25-hydroxyvitamin D radioimmunoassay. While there is debate as to what vitamin D levels constitutes deficiency, the following is commonly used to guide a clinical approach3:
Mild deficiency: 30-49nmol/L
Moderate deficiency: 12.5-29nmol/L
Severe deficiency: <12.5nmol/L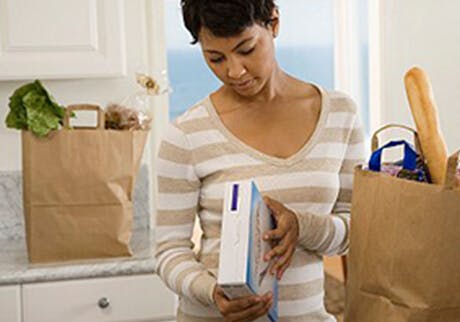 As a general rule, Osteoporosis Australia recommends the following doses of Vitamin D3 :
At least 600 IU per day for people under 70
At least 800 IU per day for people over 70
Sun avoiders or those at high risk of deficiency may require higher levels of vitamin D. Consult your healthcare professional for guidance on appropriate level of Vitamin D that should be taken
Vitamin D helps to ensure optimal calcium absorption, by improving bone density and strength. Inadequate levels of vitamin D can affect bone health. When vitamin D levels are low and the body is not able to absorb the calcium, the body produces hormones that release calcium and other minerals from storage in the bones. This causes weakness in bones and can lead to bone health disorders.
References:
1. Osteoporosis Australia (2014), vitamin D. 2014 Available at: http://www.osteoporosis.org.au/vitamin-d[Accessed 22 January 2016]
2. Nutrient Reference Values (2014), Calcium. Available at: https://www.nrv.gov.au/nutrients/calcium [Accessed 20 January 2016]
3. Osteoporosis Australia (2013), Vitamin D position statement – Reviewed October 2013. Available at: http://www.osteoporosis.org.au/sites/default/files/files/Vit%20D%20Position%20Statement%2010%202013%20V2(1).pdf [Accessed 22 January 2016]